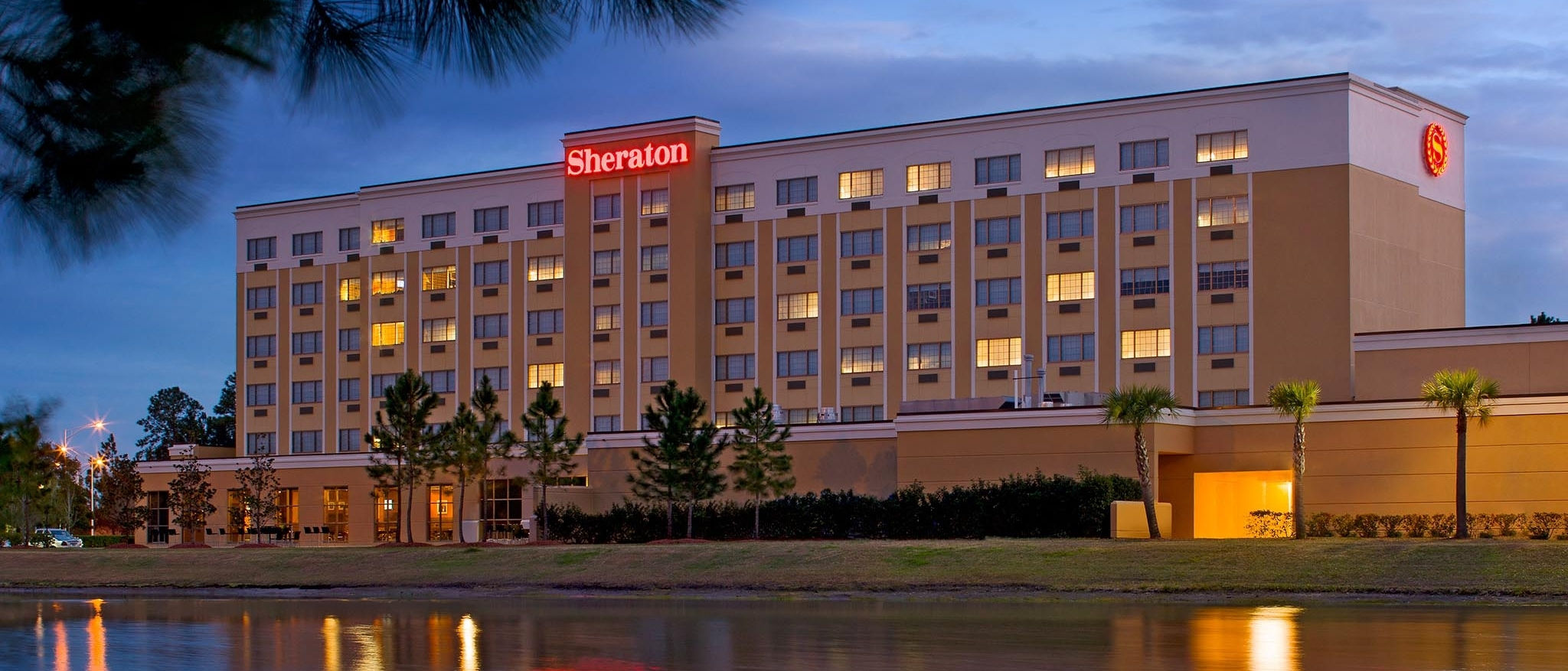 The Sheraton Jacksonville is the ideal golfer's destination. Golf tournaments occur throughout the year near our Jacksonville, Florida hotel, ranging from professional golf championships to amateur tournaments. Located just miles from PGA Tour's THE PLAYERS Championship* and other professional golf tournaments, Sheraton Jacksonville's great location makes it the perfect choice for golf enthusiasts. Whether you want to watch the pros or tee off yourself our Jacksonville hotel is in the middle of it all, as Jacksonville becomes an increasingly popular golfing destination.
Stay at Sheraton Jacksonville Hotel during your visit to TPC Sawgrass or other Jacksonville golf courses and save up to 10% when you book 14 days or more in advance.
Nearby Jacksonville Golf Courses:
Windsor Park Golf Course - 8.1 km/5.0 miles
Jacksonville Golf Club - 9.6 km/6.0 miles
TPC Sawgrass - 14.5 km/9.0 miles
Tournament Players Club - 14.5 km/9.0 miles
Mill Cove Golf Club - 16.1 km/10.0 miles
Champions Club at Julington Creek - 27.3 km/17.0 miles
World Golf Village - 30.6 km/19.0 miles
*PGA Tour and The PLAYERS Championship are registered trademarks
Experience more fun things to do in Jacksonville conveniently located near our Sheraton Jacksonville Hotel.